Google Doodle: Kids Coding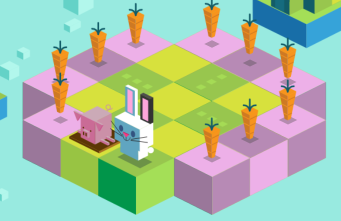 Try it Live: Google Doodle: Kids Coding
Ages?
4 and up
Can you speed it up?
No
Can you see where it is up to when it's running?
Yes
Can you pause it?
No
Can you move it one step at a time?
No
Can you undo a change you've just made?
Yes
Can you skip levels if they're boring?
Yes (it's not obvious but you can!)
Notes:
Looks beautiful. Sounds are good, but when they suddenly blast out of your PC in the middle of the night can wake the whole family.