Robert Bambrick (b1798)
Ah, Captain Bambrick.
Brother of my direct ancestor (John Bambrick (b.1791)) and uncle of my direct ancestor Robert Bambrick. we don't know a heck of a lot about Captain Robert, but what we do know is highly interesting, and we certainly know how and when he died -- as it was depicted on The Illustrated London News.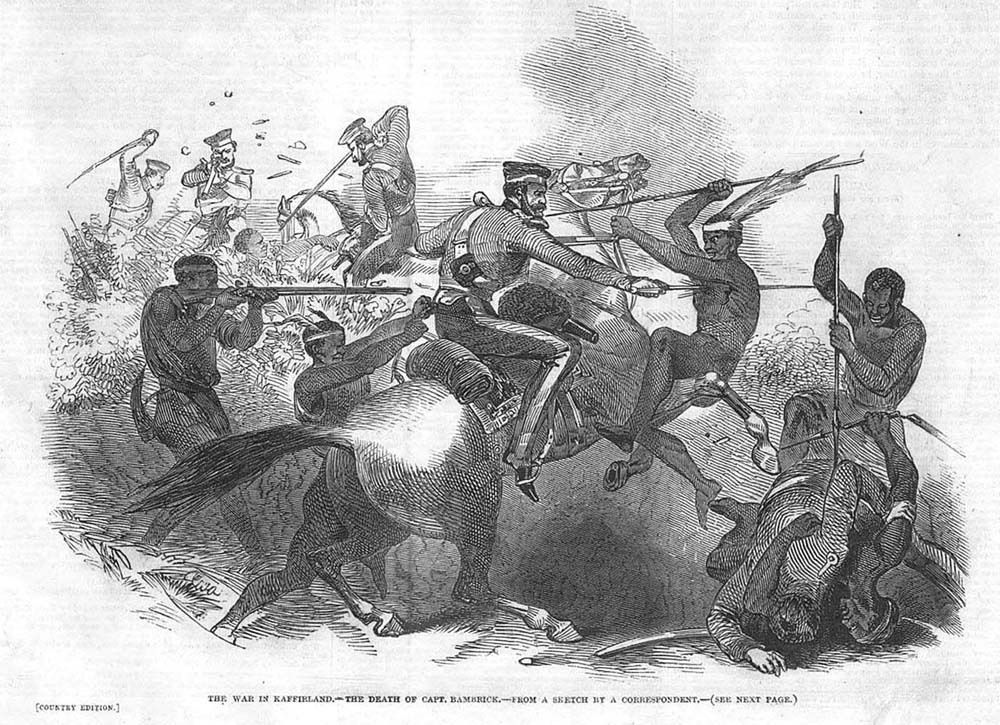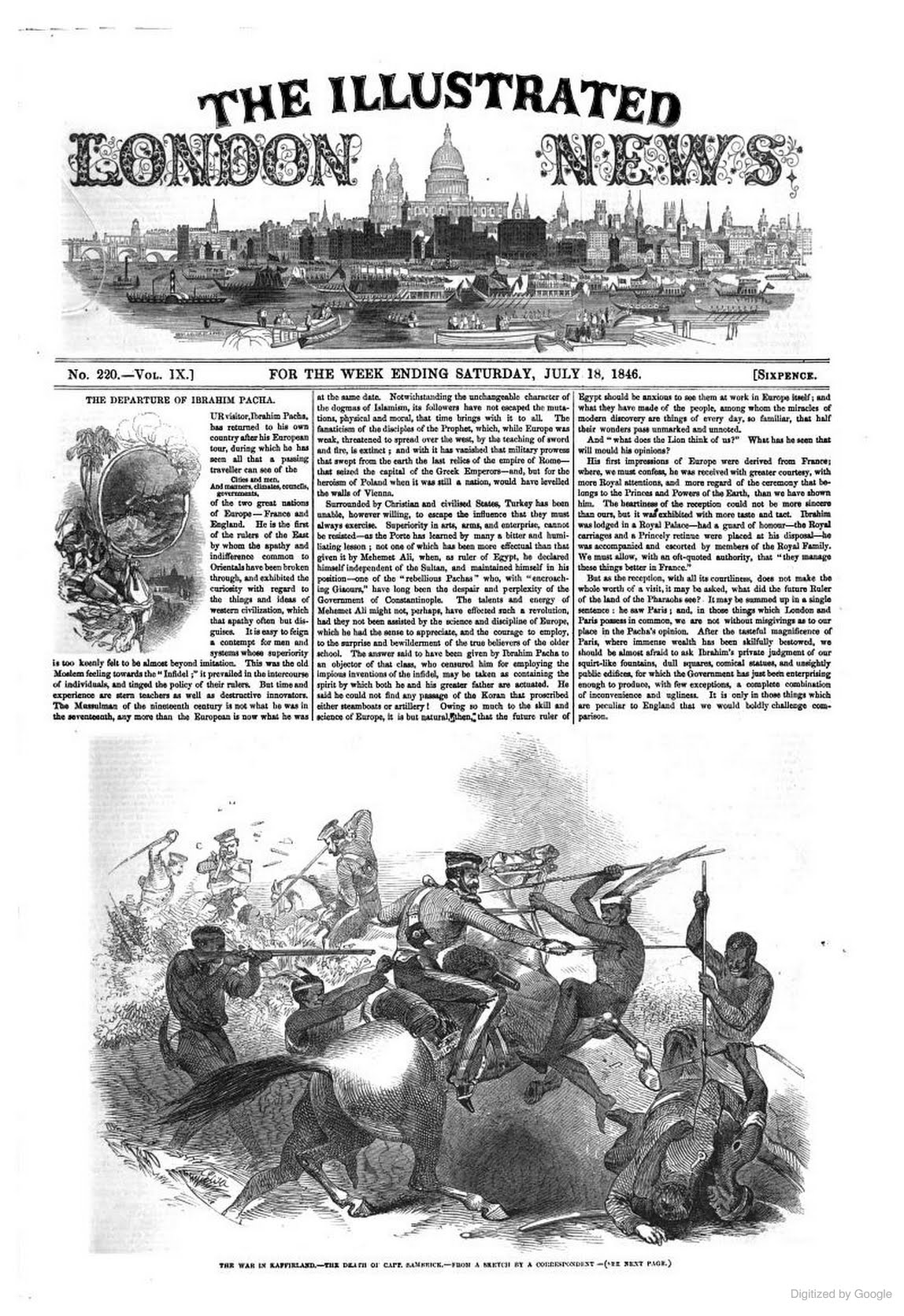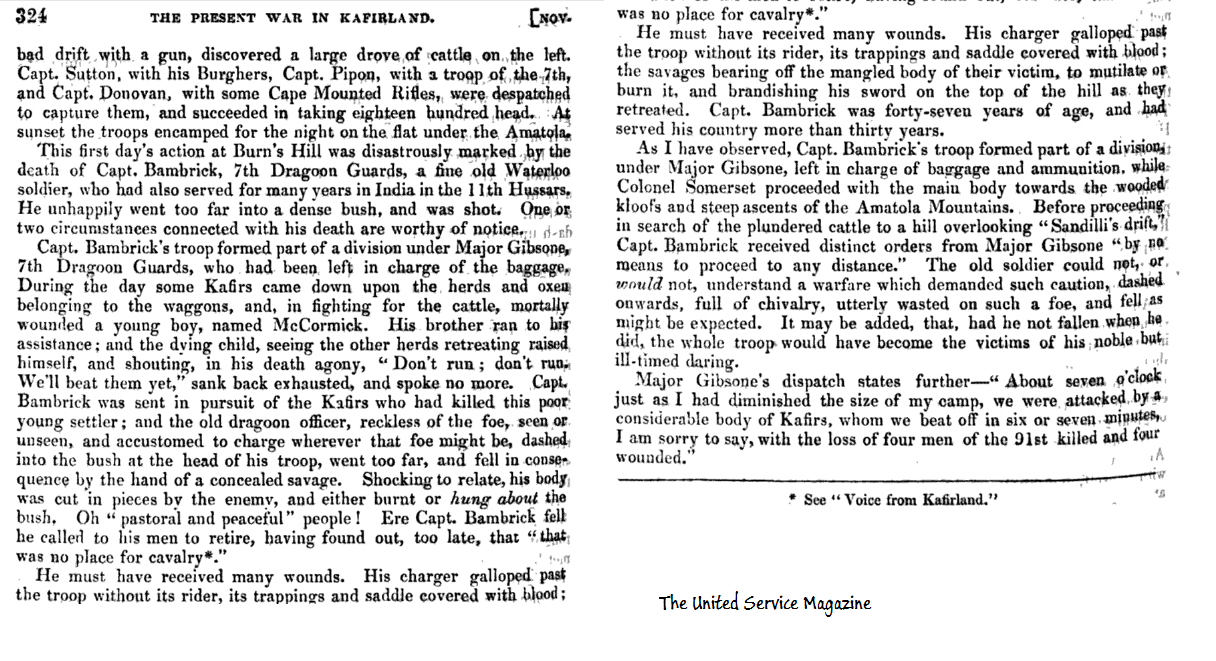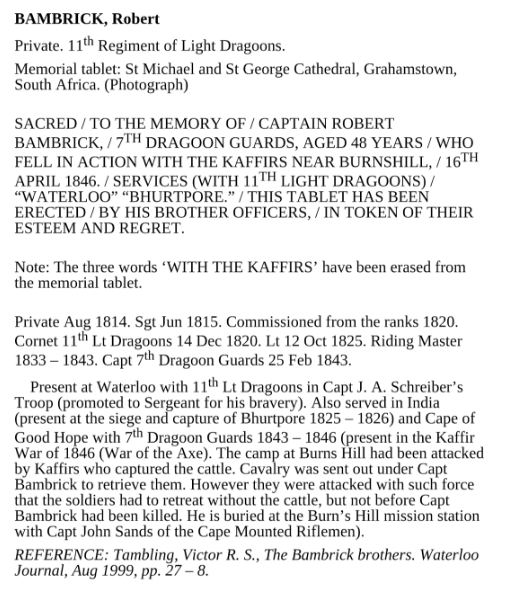 ...From Cornet to Lieutenant by Purch.