This business of arrows
"This business of arrows is a tricky one"
The best discussion I've seen on the challenge of deciding which way to draw the arrows is from Edward Tufte, in the book "Beautiful Evidence" -- and available online here: Links, Causal Arrows, Networks
He centres the discussion on this diagram (this graph, this infographic... what do we call this now? Tufte calls it a diagram and an "art chart" ! nice.)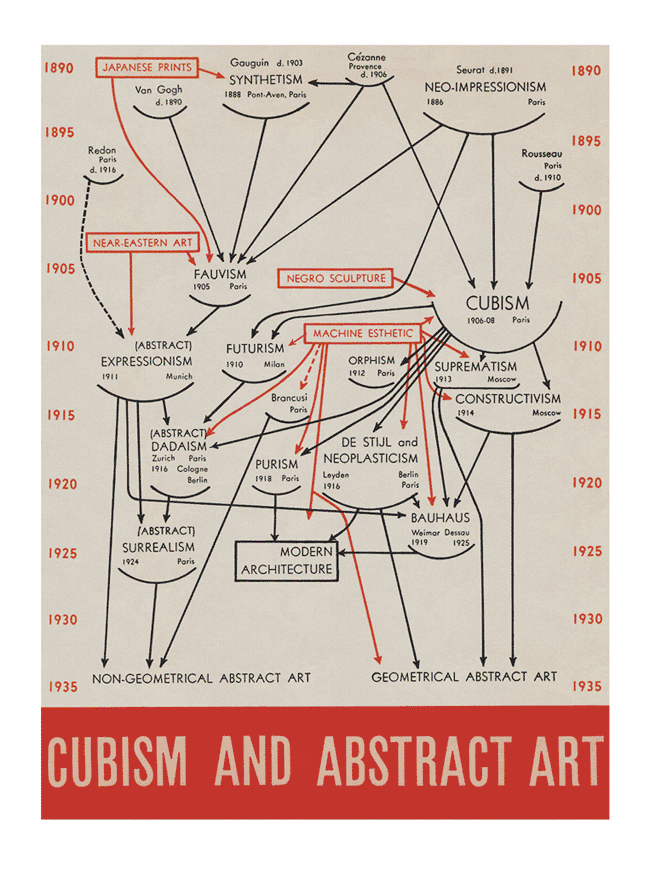 Arrows in this diagram align with the "arrow of time" - event A caused or contributed to event B.
But thing A did not touch thing B. Thing A could never touch thing B, it was never aware of the existence of thing B, which was in the distant future.
Is it fairer to say that thing B references thing A, and to draw the arrows in the reversed order?
References
See also